PHSA - Park Hill Schools' Association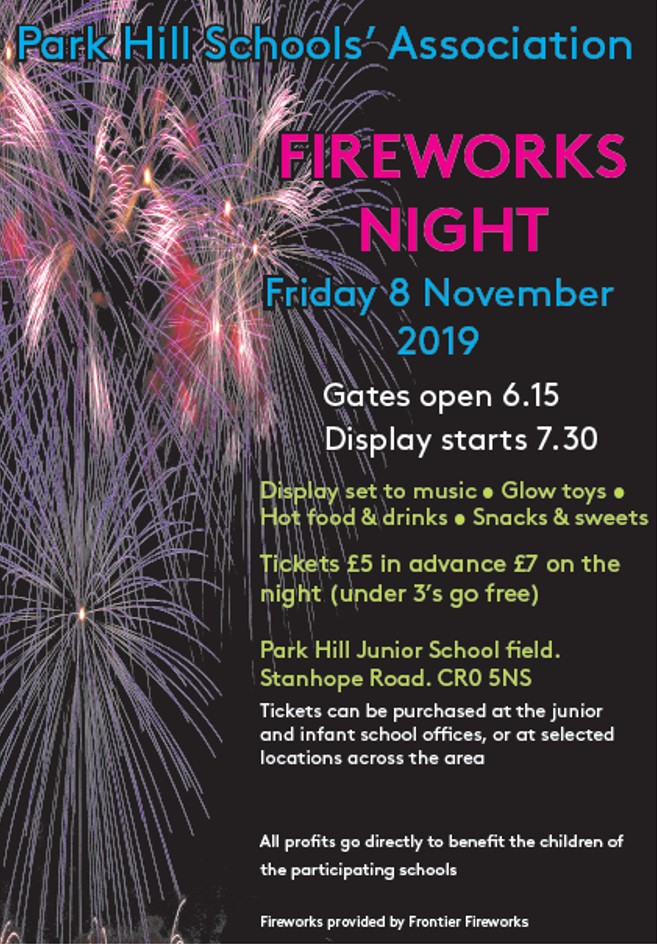 Welcome to Park Hill Schools' Association (PHSA). 
The PHSA is a registered charity that encourages parents and carers across the schools to come together through social and other events to enrich the school experience for the children of both Park Hill Infant School and Park Hill Junior School. 
Over the next academic year we have a number of exciting events taking place such as Fireworks night, on Friday 8th November, and the Christmas Fair, on Friday 6th December.  
These and other money raising activities organised by the PHSA, make a real difference to the schools, providing extra resources to enhance the learning possibilities for all of our children. 
Your involvement can help continue to make the PHSA a success.  
Please share your skills and experience with us to help make these events successful, no contribution is too big or small. Whether you have fundraising ideas, event experience, donations or time to help out, we would love to hear from you! 
New activities and events will be added in the coming months so check back here to see what we are up to and how you can get involved.  
Get in touch by email on: phsa.croydon@gmail.com 
Follow us on facebook @ParkHillSchoolsPHSA or on Twitter @park_schools 
We look forward to hearing from you 
Rosie Carlow and Emily Adams,  (Co-Chairpersons PHSA )
Announcements / letters home from the Park Hill Schools Association are sent home in your child's bookbag.
RAFFLE ticket instructions - please click here
Bags2School fundraising information - please click here